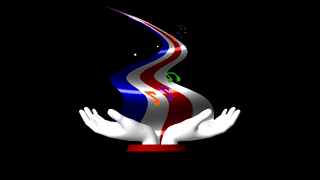 Presented in cooperation with

the H. Wiley Hitchcock Institute for Studies in American Music at Brooklyn College, NY

*
Broadcast weekly on




Northern California Public Media




Santa Rosa, San Francisco




Oakland, San Jose and on




CUNY TV, New York, NY

*
*This project is presently on production hiatus because of the pandemic.
American Music Educational Television Project
a Public Television forum for scholars, musical artists and storytellers
"The American Music television series is, to our knowledge, the only regularly-aired television program that celebrates the creation, performance, scholarship and contribution of American music in full historical context. KRCB Public Television is proud to have nurtured this series since its inception and broadcasts it on a monthly basis to our Bay Area viewers. We hope that it may one day be enjoyed by public television audiences across the country."
- Stan Marvin, National Program Distribution
KRCB, Northern California Public Media
1985. First American Music program:
A Sonneck Society/American Music
Research Center/U.of Illinois project.
"Lining Out", a comparison: as sung
by descendants of Pilgrims and of
African-American slaves. (archival video)
Americanist-musicologists will guest-host the American Music
series. A little-known vision of pioneer musicologist, H.Wiley
Hitchcock, is referenced by Professor Jeffrey Taylor. See below:
As Director of the H. Wiley
Hitchcock Institute for Studies in
American Music, I am excited about
our shared American Music
Educational Television Project.
Dr. Hitchcock's vision for such a
project is now a reality. I look forward
to serving as a host for our American
Music series and am very happy that
"The Hitchcock Institute" is now an
official partner in this great initiative.
Click here to view the video clip of Dr. Taylor's American Music episode:
He discusses the history of American-music scholarship, and provides
commentary relating to Jazz pianist, Earl "Fatha" Hines.
BRIEFLY DISCUSSES "SONGS OF THE SLAVE" (THE SUITE FROM HIS OPERA,

JOHN BROWN

)
Concert-performance clips from the Boston University Symphony Orchestra and Symphonic Chorus at Boston Symphony Hall (broadcasted on KRCB on 9/2/2018. Future broadcasts tba.)
Nineteen year old blues and jazz guitarist and singer, Solomon Hicks, performs his version of 3 popular songs,

All The Things You Are

by Jerome Kern,

Johnny B. Goode

by Chuck Berry, and

I Saw Her Standing There

by The Beatles. Our wonderful host, Randall Keith Horton, provides us with an interview with Mr. Hicks.
Welcome to the American Music TV website!
C Rakeiho Musical Offerings, Inc., a not for profit, 501 (c)(3) educational corporation