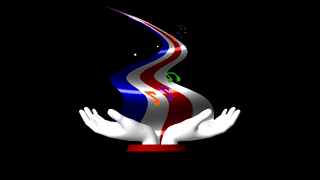 Presented in cooperation with

the H. Wiley Hitchcock Institute for Studies in American Music at Brooklyn College, NY

*
Broadcast weekly on




Northern California Public Media




Santa Rosa, San Francisco




Oakland, San Jose and on




CUNY TV, New York, NY

*
*This project is presently on production hiatus because of the pandemic.
Presented as an educational - cooporative initiative
H. Wiley Hitchcock Institute for Studies in American Music, Brooklyn College Conservatory of Music,
Professor Jeffrey Taylor, Director.
Brooklyn College Department of Television and Radio,
Professor Katherine Fry, Chairwoman.
Professor Jeffrey Taylor, PhD
Professor Katherine Fry, PhD
also providing professional
opportunities for matriculating and graduated students of television production at Brooklyn College.
Danielle Petito, MFA, 2015
Jonothon McLeod, MFA, 2014
The purpose for establishing the series is four-fold:
To provide professional opportunities for matriculating graduate students of television production and media management.
To present a Public Television forum for scholars, musical artists and documentarians, all of whom will contribute to program content.
To offer a mutually equitable partnership between Brooklyn College and the professional educational television industry.
To enlighten public awareness of music creation, performance and scholarship - in full historical contexts - in the U.S.A.
Meet some of our Former Students and see where they are today!
Producing and directing episodes of American Music will be an experience that I will never forget. Randall was passionate about each episode and what our talented guests brought to each show. Having had this training as an MFA candidate, I gained a lot more confidence and know-how as a studio director and producer. There were challenges along the way, but because of the advisement of highly knowledgable professors, I was able to produce programs that I'm still proud of today!
Henrietta P. Cartwright, television and film producer
I have worked with American Music for over 4 years now producing, directing & editing episodes, along with building this website. Throughout my experience here I can certainly say American Music has contributed to a number of opportunities for me.
I have been hired by Brooklyn College for filming & editing various projects, including former President, Karen Gould's retirement video. I also took on the role as Director for Brooklyn College's 2018 Barclay's Center Commencement. Currently, I am the owner of DPetito Films. www.DPetitoFilms.com
Danielle M. Petito, Freelance Filmmaker, Director
Having the chance to produce American Music episodes (see below) featuring Dr. James John, Dr. Jeffrey Taylor, and Touré was a great experience that benefited and brought me to where I am today ! I have transitioned from working at New York City's Channel 12 to working in production on a couple of major network shows!
Leroy Rivera, Freelance Filmmaker