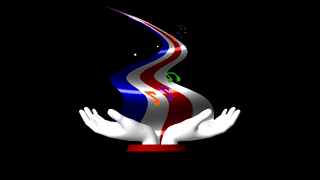 American Music is a 1/2 hour talk show incorporating interviews, commentary, performance and story-telling. Productions are both in-studio and remote.
Personal/biographic stories are central to program content, hence the series motto:
"Living our stories, through Public Television."
To educate, enrich and enlighten the general public through instituting and developing the American Music Educational Television Project.
2018 Boston University Productions
Boston University Productions, staff and crew, with D. Petito, R.K. Horton and K. Mechem
Remote Production Studio, Boston University Productions
Randall K.Horton and Kirke Mechem
Danielle Petito,
Co-Producer/Director, Editor
A few of our series guests
Pastor Chantel Wright
choral / choir director,
youth leader, radio personality
Current American Music programs (New York City/Boston) originated as co-productions of the Department of Television and Radio at Brooklyn College/CUNY; PBS member-station KRCB TV/Northern California Public Media, Rohnert Park, California; and Rakeiho Musical Offerings, Inc., a not-for-profit, 501 (c) (3) educational corporation ("the Corporation").
The Corporation is solely responsible for all programmatic content of the American Music Educational Project and its related American Music TV series. The Corporation is founded and directed by R.K. Horton and is based and authorized to conduct educational/non-profit business transactions in the City and State of New York. The American Music series is the direct outgrowth of educational mentoring to its creator, R.K. Horton, from Brooklyn College Television Department faculty, and from officers of KRCB TV. The series is presented under the auspices of the H. Wiley Hitchcock Institutes for Studies in American Music at Brooklyn College.
The American Music Educational Television Project is a division of

Rakeiho Musical Offerings, Inc.